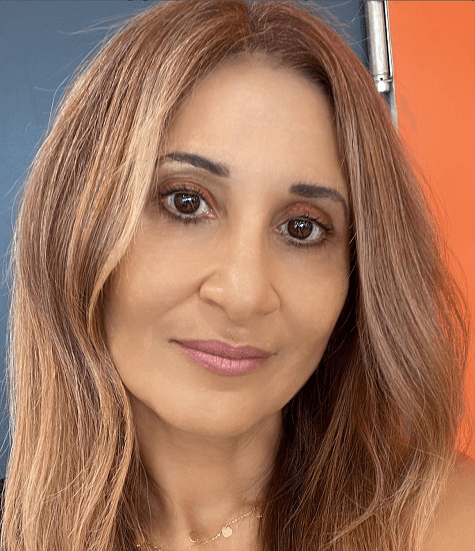 Hello, I'm Andrea , the Director and owner of Zu Hair and Beauty thank you for visiting my website. I hope it is very informative and motivates you to call me on 3255 9750 for an appointment time or consultation to discuss your hair and beauty requirements.
Most that know me refer to me as unique as my hairdressing reflects, creating individuality for each of my guests is paramount. I've been hairdressing for over 25 years in Brisbane, have worked alongside some amazing influential industry leaders and gained extensive experience in all areas of hairdressing, I have won various awards and have had photos of my work published.
The quality of my hairdressing is reflected in my expertise and knowledge of this industry. My focus has always been education whether it be advising clients on how to achieve the right look to suit them and their lifestyle or working to develop my staff to be highly qualified in this industry, or further educating myself in the ever changing hair and fashion industry.
When I opened my hair salon Zu Hair in 2002 I set out to create an environment that clients would love coming to… Think of it as your home away from home, a very relaxed but professional atmosphere with a one on one experience, you'll never feel like a number. It's all about you.
Zu Hair and Beauty aims to be a leader in our industry by thoroughly advising our guests on what styles and treatments best suit them and their lifestyle. Collaboration with our salon guests is key to achieving their desired hair style. We will clearly explain the pros and cons of every treatment or style so you can make a confident decision.
Zu Hair and Beauty's décor is designed very much with client comfort in mind. The hair basins in my hair salon adjust to suit all body heights and have reclined bodyline chairs to help you relax; the most comfortable basins you will ever sit in. Furthermore, our professional salon cutting chairs offer great back support. Eco friendly hair care, every product we use and recommend for our clients is of the highest quality and sourced by me personally, with careful consideration for both the natural environment and the health and wellbeing of our clients.
Zu Hair and Beauty endorse haircare brands that don't test on animals are naturally derived, vegan and organic where possible. We also endeavour to reduce our carbon footprint with LED low energy lighting, we have a beautiful flow of natural light filtering through the salon and by using water-saving shower heads at the hair basins that also include a filter to reduce water pollution.
Try us, I'm proud to have built Zu Hair and Beauty Tarragindi into a beautiful hair salon with a relaxed ambience and services of highest standard, an urban hair and beauty salon comfortably situated in a relaxed Brisbane suburb I promise you a unique experience with satisfaction guaranteed!